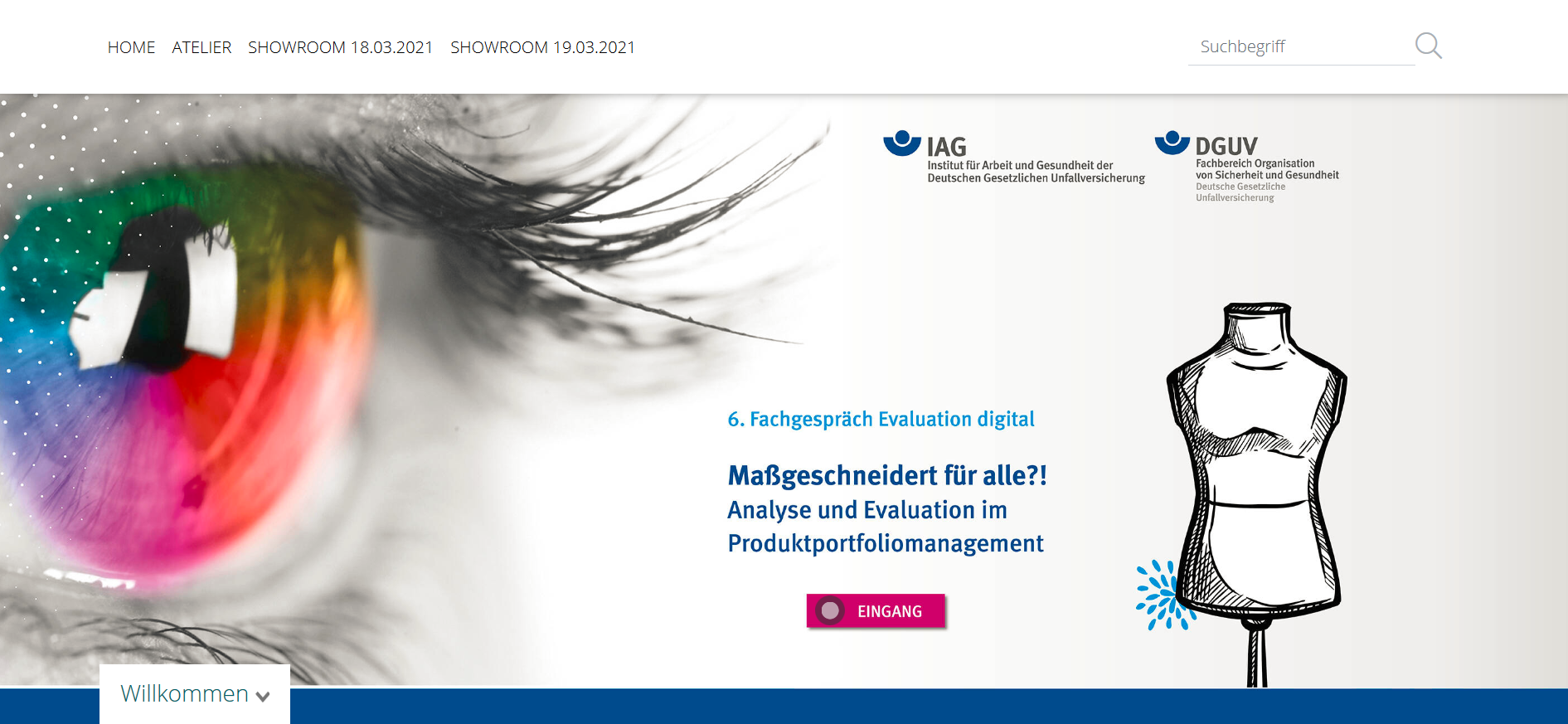 Image source: IAG Dresden
Last Thursday and Friday, the 18. and 19 March 2021, the 6th Expert Discussion on Evaluation of the Institute for Work and Health of the German Social Accident Insurance took place. The IAG's biennial event was held virtually for the first time this year. The main topic was product portfolio management, with the central question of which analyses and evaluations can be carried out within this framework. In addition to plenary presentations, the interactive event was divided into several virtual rooms, which offered poster presentations and stimulating discussion sessions.
Among the numerous speakers and more than 85 guests at the scientific event was also a team from SIBE. Together with colleagues from the Federal Institute for Occupational Safety and Health (BAuA), the SIBE presented its latest research and evaluation project: the evaluation of the company application of the INQA company check "Guter Mittelstand – Erfolg ist kein Zufall".
The Enterprise Check aims to help small and medium-sized enterprises (SMEs) analyse their internal working conditions and processes. Measures to improve the quality of work will then be derived from these analyses. Over the next 26 months, the SIBE research project will provide insights into how the check is used in SMEs and to what extent improvements are initiated through the intervention. In addition, the project will investigate differences between the independent application of the check and its application accompanied by counselling. Within this framework, SIBE works closely with KPMG Wirtschaftsprüfungsgesellschaft as a project partner.
On the morning of the second day of the event, SIBE, BAuA and INQA were given the opportunity to present the plans for the implementation of the research project to the scientifically and practically experienced audience. In a lively exchange and under critical questions of the audience, new ideas and approaches for the further course could be gained.