Accreditations by the Accreditation Council and FIBAA
SIBE has been system accredited since April 2019!
The system accreditation process focuses on the entire quality management system of an institution. An independent accreditation agency carries out the procedure. In the case of SIBE, this is FIBAA, which has been accrediting SIBE's study programs since 1998. The procedure is used to check whether the internal mechanisms of the quality management system for studies and teaching are suitable for meeting the requirements of the Accreditation Council.
SIBE completed the extensive system accreditation procedure without any conditions imposed by the experts. All requirements of the quality management system were fulfilled to the fullest satisfaction. This result, which was determined by a neutral team of experts, shows the very high quality, which is an essential part of the processes and the study programs at the SIBE. The report on the successful system accreditation can be found here. System accreditation gives SIBE the right to accredit its own study programs and to award the seal of the Accreditation Council. Under the umbrella of Steinbeis University, SIBE is the first school to successfully complete the system accreditation process.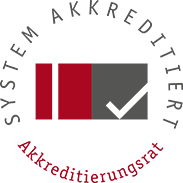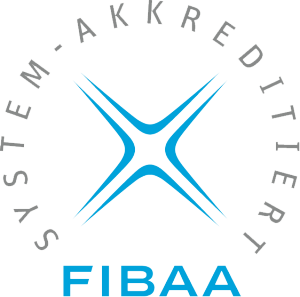 The Steinbeis University and thus the courses offered by SIBE are state-recognized. The following SIBE degree programs are accredited by the Foundation for International Business Administration Accreditation (FIBAA):
M.Sc. in International Management
M.A. in General Management
MBA in General Management
LL.M. in International Business Law
The M.Sc. in International Management and the M.A. in General Management are premium accredited by FIBAA. Thus, they are among the 3% of the premium seal holders among the master's programs of the FIBAA-accredited programs. Thus FIBAA certifies an outstanding education in these study programs. FIBAA awards a premium seal to degree programs that are already established in the market and which, in addition, not only meet but exceed the majority of the quality requirements.
SIBE's quality system assurance ensures that the study programs regularly pass the internal accreditation process. Initial accreditation for new study programs takes place within the study period of the first study group. This approach ensures that every SIBE student receives a degree from an accredited program.
In all areas, the FIBAA places particular emphasis on internationality, professional qualification, and business relevance. In its work, FIBAA follows national and international requirements and standards, in particular the European Standards and Guidelines (ESG).