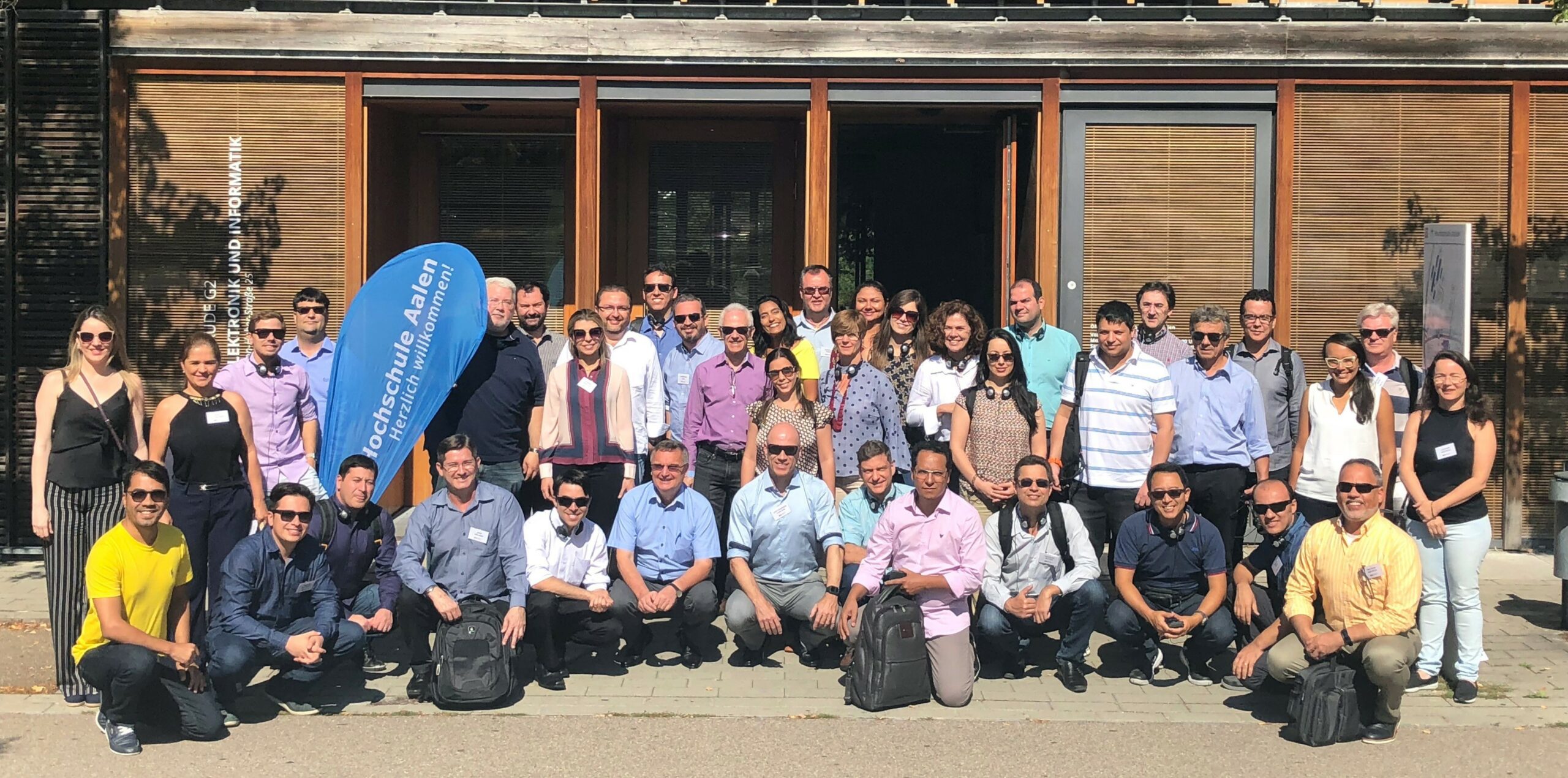 Innovations are essential for the survival of companies in times of digitalization and globalization, not only for the private sector.  State institutions all over the world, are struggling with the changes caused by those mega trends, as well. Organizations face seemingly unsolvable problems almost every day. In order to support private and public companies throughout the process of digital transformation, the School of International Business and Entrepreneurship (SIBE) offers the Innovation Management Professional-Program.
The program started this year in cooperation with the Institutos Federais, the federal institutes in Brazil. Within a one-year time frame, participating employees work on innovation projects in a variety of fields to advance their respective Institute throughout digital transitions.
As part of the program, the staff attends seven academic modules. Two of which where SIBE sends German Lectures to Brazil, on the subjects of innovation management and market research and one in Germany, on the subject of internationalization.
A group of 38 Institutos Federais employees completed their module in Germany in July. They visited places, where innovation is targeted, such as universities. Technical University of Munich, Aalen University of Applied Sciences and Karlsruhe Institute of Technology were part of the agenda. In Munich, it was possible for the Brazilian guests to gain an impression of the university´s own incubator and accelerator "UnternehmerTUM", which supports entrepreneurs throughout every phase of setting up their company.
After gaining a first impression on innovations within start-up at the Munich based institution, the Brazilians continued their journey to "InnoCampus" of EnBW AG in Karlsruhe. "Smight", a start-up which produces smart street lights is located there. The street lights are called "Smart" because they fulfill the function of a charging station for electric cars in addition to their normal function as lighting. A fascinating invention, which is already in use on Brazilian streets.
With many intercultural impressions and new experiences, the Brazilian guests made their way back home after two weeks. With their newly acquired knowledge on the topic of "international innovations" they should now give impulses to promote the state institutions and thus the country of Brazil.