Business projects as drivers of innovation
Today,innovations are more important than ever – in the face of increasing complexity and an accelerating business world, this is how companies ensure their competitiveness and ability to survive.
However, the success of a company does not depend solely on a novel idea, but also on the people who recognize these innovations at an early stage and transfer them into a value-creating reality.
For this reason, innovativeness and development of competencies are closely linked in our work. With the experience of more than 5,000 realized projects, we are your partner for the transfer between science and business – we offer you systematic project support tailored to your needs.
Our direct access to campus enables you to recruit suitable managers for your project. Contact us or take a look at our current and free talent catalog.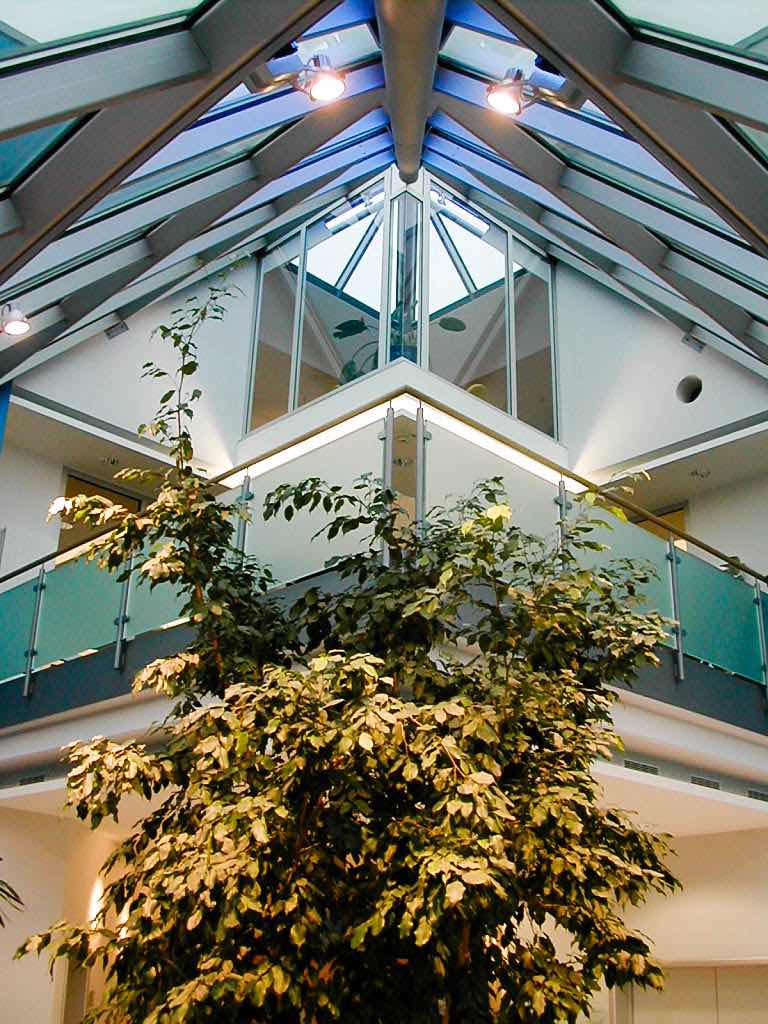 How we do it
Entrepreneurial challenges are manifold and distinct in their requirements. Depending on the complexity or planned duration of your project, we offer you the appropriate format: Business Project, Innovation Project or Scientific Project.
In our Business Projects your employee realizes a company-specific project and generates options for action for immediate and short-term challenges, such as developing new products and services or identifying and entering new sales markets. Within the scope of a two-year job-integrated master's degree, your employee will develop a solution and transfer it directly into your company. As a business mentor, you will have direct influence on the planning, implementation and successful completion of the Business Project from start to finish.
In our Innovation Projects, the focus is clearly on new developments, and also particularly on transfer. Due to their scope and depth, they are suitable for systematically tackling future challenges and successfully implementing the innovative solutions developed in the market. For project implementation, we jointly define the requirements for the innovation team. We accompany you from your idea to its successful implementation, bringing to bear our many years of experience from the realisation of numerous innovation projects that are not only incremental but also, and above all, radically disruptive.
In our Scientific Projects we support decision-makers and doers in identifying disruptive innovations and developing strategically important options for action for their industry. Transfer-oriented implementation of the research projects guarantees scientific and entrepreneurial as well as social benefits at the same time. Clients particularly appreciate SIBE's interdisciplinary approach. This approach, integrating different stakeholders, enables highlighting the big picture and deriving valuable impetus as well as disruptive developments. Projects are enriched by SIBE's large national and international research and practice network on a regular basis.
Business Projects
Realization of a company-specific project for the direct solution of concrete challenges from business practice
Innovation Projects
Support in the development of innovation fields and ideas as well as in the implementation of radical-disruptive innovation projects
Scientific Projects
Transfer-oriented implementation of a research project that enables the derivation of strategically important objectives while focusing on industry-wide developments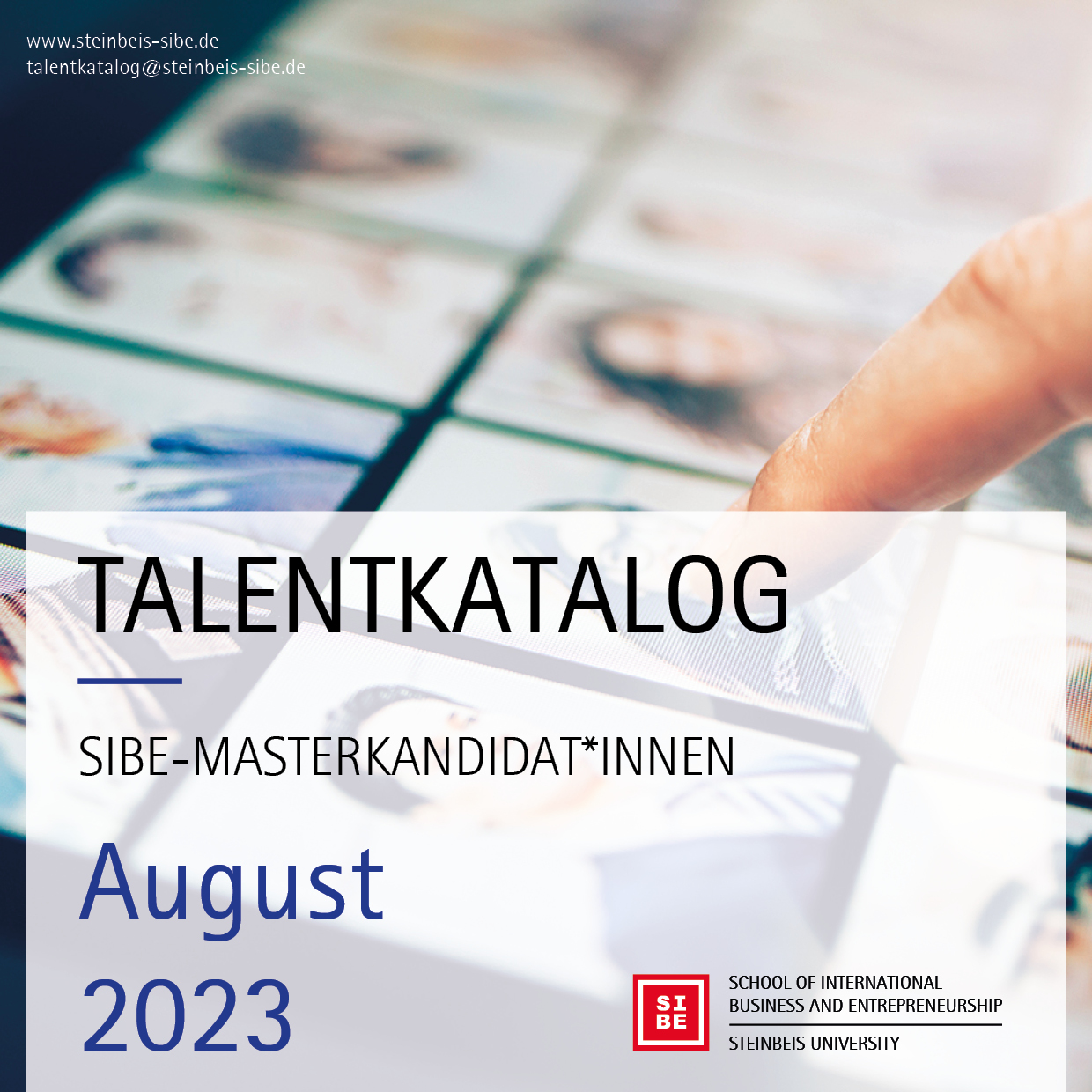 Find your perfect match in our talent catalogs
Are you looking for new talents who drive projects forward and take on responsibility in your company?
Every month, we offer you an overview of our academic newcomers in our talent catalog. These talents are looking for a company for the job-integrated SIBE master's degree. Candidates have already passed a multi-stage selection process (including English test, online assessment center, KODE competence assessment) and are actively looking for a partner company for the dual study concept. Scientifically accompanied, the students will master their entrepreneurial challenges and realize real-world projects.
of company representatives are satisfied to very satisfied with the SIBE study program
confirm that the program's assessment of the students' potential is good to very good
confirm a high or very high benefit regarding the employment of a SIBE student
of the students receive an offer for takeover from the company
of the alumni who accept an offer for takeover still work with their project-giving companies three years after graduation
Further information in the Employment Report
The SIBE Employment Report highlights the successes of our alumni and includes up-to-date results from the survey of company representatives from our partners. Read for yourself what alumni and company representatives have to say about our studies and convince yourself of our offers: